Procedure
Overnight Sleep Study
ARRIVAL TIME
You arrive at your scheduled time 8:45 pm or 9:30 pm.

DEPARTURE TIME
You depart the next morning at 6am.

CONVENIENCE
Specially designed Bedrooms to Ensure Patient Comfort and Quality Diagnostic Data.
Complimentary juice, coffee and snack will be provided the next morning. Easy Access and plenty of free parking. We also offter Free computer Wi-Fi access!

HOW IS SLEEP APNEA DIAGNOSED
A variety of sensors are used to monitor sleep patterns by digitally recording multiple types of diagnostic information. This includes brain wave activity (EEG), eye, leg and muscle movement, airflow, blood oxygen levels, snoring sounds, heart rate (EKG) and body position. These sensors are applied by a qualified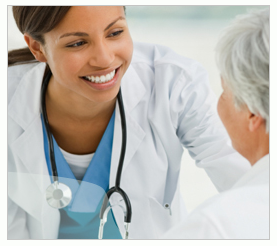 Sleep Technician, who will monitor the patient and data recording through out the night to ensure the quality of the study.

The diagnostic information is then interpreted by one of our clinical directors who are Board Certified in Sleep Medicine. Referring physicians receive a prompt and comprehensive sleep study report including treatment options and recommendations.

At Home Sleep Study
NYX Sleep Centers is dedicated to patient care and your well being. We are your total sleep apnea solution, offering screening, evaluation, testing, treatment, and long-term compliance management with major manufacturers.
Our home sleep test can be mailed to your home or picked up in our office with personal instructions.